Neodymium Fishing Magnet is made of a super strong neodymium magnet encased inside a nickel plated steel pot. The sintered NdFeB magnet is bonded inside of the pot with strong adhesives. Besides, the steel pot can also protect the magnet from being damaged. The eyebolt will be convenient for us to remove and install fish magnet.
Neodymium Fish Magnet is widely used for salvaged of various iron material underwater and great for lifting, hanging, retrieving applications.
The double sided fishing magnet is going to be good for dragging, the single sided more for dangle and swing.
If you have a bridge or pier over the water that you're fishing down from, the single sided will do nicely.
If you're standing on the bank and want to fling the magnet out and draw it back to you then you would be better off with the double sided magnet, as the single sided would be on its edge and not make good contact with anything in the water.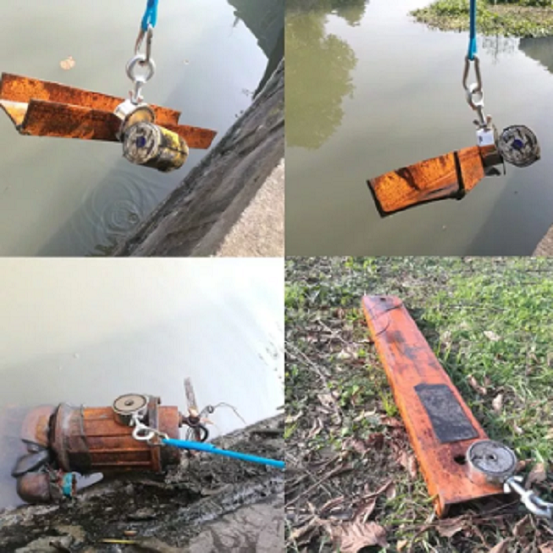 Here are standard versions of jinshuo fishing magnet, please check them below: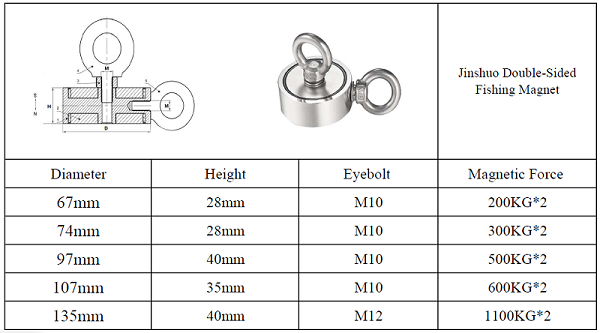 Samples are available, and production time is 3-15 days, based on pull force and dimensions. Lead time of batch order is 20-35 days, of course, if your quantity is large, the time will be longer than usual. Below is our normal package, of course, if you want to customize, it is no problem.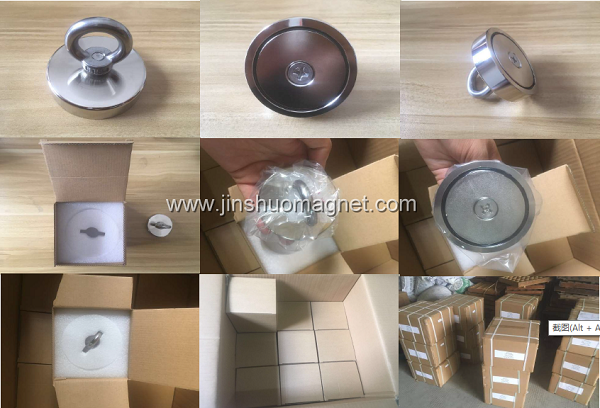 If you are interested in, welcome to contact us directly, and we can talk in details.